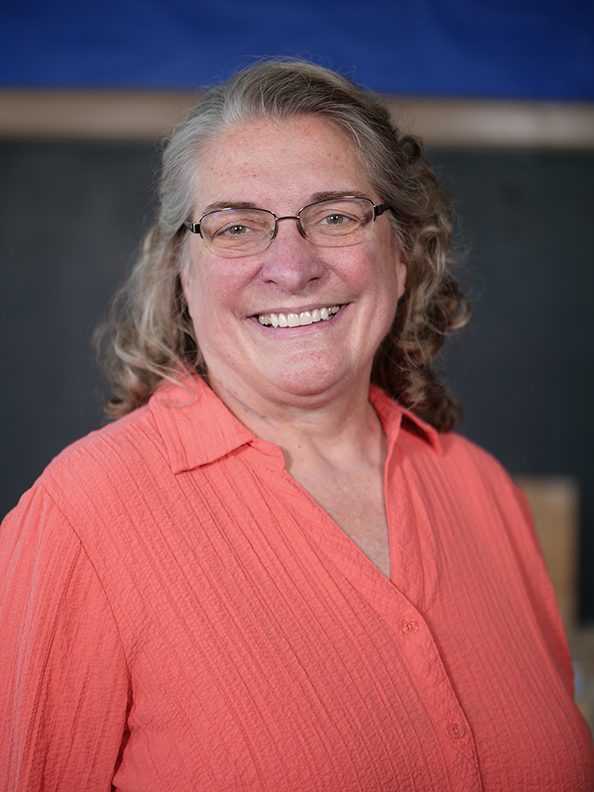 CATHY COOL – INSTRUCTIONAL ASSISTANT
Cathy Cool is the classroom teacher for 9-12 year olds classroom (grades 4th through 6th).  Cathy is a retired teacher from Kenton County School system.  She has been a regular classroom teacher, a technology resource teacher, a math specialist, and has a master's degree in Elementary Education, a bachelor's degree in Art Education, as well as National Certification.
She is thrilled to be working with the talented and caring staff of Prince of Peace, as well as the exceptional students she has met since joining Prince of Peace in November of 2019. Cathy feels like she's home again.  Cathy was blessed to have an elementary and high school Catholic Education and taught 5 years at St. Joseph Elementary in Cold Spring, KY when she first started teaching.
In her free time, she plays in a country music band, tunes pianos, and enjoys painting and drawing.  Also, she's an amateur conchologist which means she collects and studies Sea Shells from all over the world.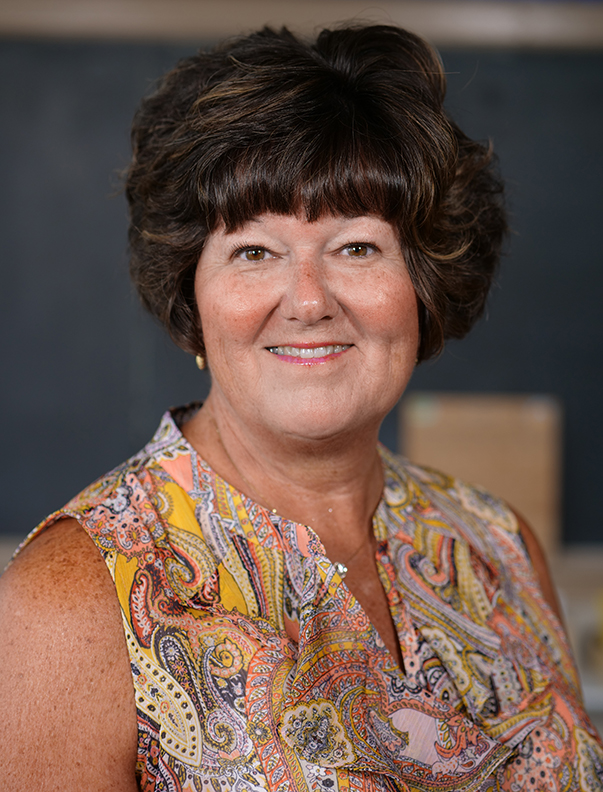 KAREN MIDDENDORF – ADMINISTRATIVE ASSISTANT
Karen Middendorf is the Administrative Assistant at Prince of Peace School. She is a graduate of Eastern Kentucky University and spent most of her career in the Early Childhood and Montessori environment. She has been a teacher, Director, District Manager, and Trainer for the state of Kentucky.
Karen comes to Prince of Peace with over 32 years of experience with children and families. She's married to her husband, Dave, for 37 years and has three grown children.
She's also a grandmother of one, so far! Karen enjoys decorating, reading, traveling and my favorite pastime is visiting the beach. She looks forward to working with all of the families at Prince of Peace School and watching the children develop a love of learning.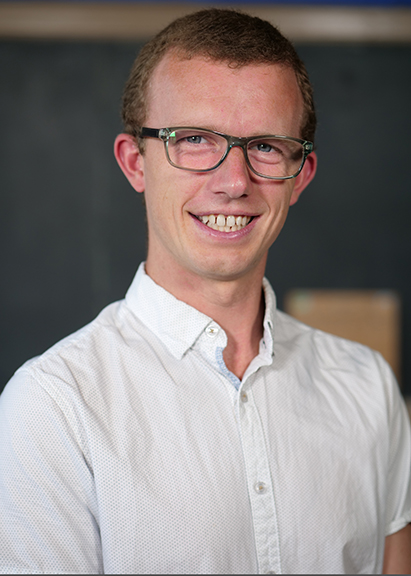 CHRIS NAVARRE – PRE-PRIMARY TEACHER
Chris Navarre is a Prek-K Teacher at Prince of Peace Montessori. He has a BA in Early Childhood Education from Wittenberg University and his Montessori Certification from the Greater Cincinnati Center for Montessori Education. He joined the Prince of Peace team to teach Preschoolers and Kindergarteners to help them learn all about what the world around them has to offer. He wants the children to learn through experiences and collaboration.
Mr. Navarre loves animals, watching sports, and traveling the world. He was born and raised in Columbus, OH, and currently lives in Newport, KY with his wife, Olivia, and dog, Bella.  He has studied abroad in Wittenberg, Germany where he taught Kindergartners English and learned about German culture for a semester.
Mr. Navarre looks forward to every school year because it is a chance to teach and learn from new minds.
ELIZABETH ST. ONGE – 1ST/2ND/3RD GRADE TEACHER
Elizabeth (Liz) St. Onge is a 6-9 Head Teacher at Prince of Peace Montessori. She is wrapping up her Master's degree in Montessori Education from Xavier University and has a BA from NKU. She joined the Prince of Peace team in 2020 and chose to teach grades 1-3 because of the excitement of this age as they transition from thinking concretely to being able to think abstractly. She chose to teach Montessori because she shares the same values as Dr. Montessori in regard to her respect and admiration for children. Dr. Montessori's approach to teaching the way children learn vs the traditional approach of teaching the way adults think resonates deeply with Ms. St. Onge. She fundamentally believes the approach of education should instill enjoyment, curiosity, confidence, and community.
A little about Liz, she was born and raised in Covington, KY. and currently lives in Park Hills with her family, their 2 dogs, and 6 backyard chickens. She enjoys gardening, hiking, wheel throwing, and the occasional long weekend at a cabin with her husband and children.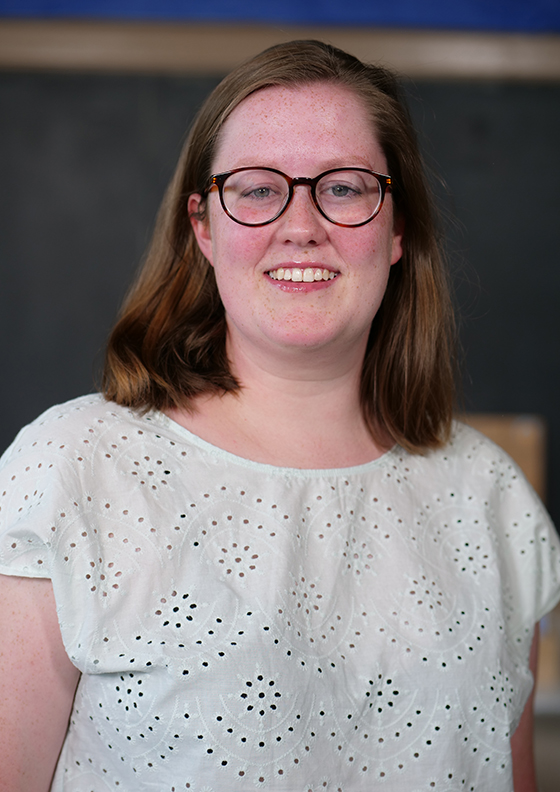 EMILY CASEY –  1ST/2ND/3RD GRADE TEACHER
Emily Casey is joining the Prince of Peace staff as part of the Lower Elementary Team. Emily graduated from Xavier University this past spring with her Master in Education degree with a focus in Montessori Education and is wrapping up her final requirements for her AMS Elementary I credential and Ohio teaching license. Previously, Emily earned her Bachelors in Human Development and Family Studies from Bowling Green State University. Emily completed her internship for this degree as a Home Visitor for Early Head Start/ Help Me Grow/ MIECHV (Maternal, Infant, and Early Childhood Home Visiting) through Toledo Mercy Children's Hospital.
Emily has worked with people of various ages and in various settings. Emily's first  Emily has been a nanny, infant teacher, assistant teacher at several preschools, and has worked with adolescents as an art therapy program volunteer at the Juvenile Residential Center of Northwest Ohio.
Emily has had some unusual jobs over the years, including working at an amusement park and for a company that sold vintage baseball cards, but those jobs were boring compared to being in a busy classroom. Emily chose to pursue a career in Montessori education because the Montessori environment allows children to work at their own pace and further explore topics that are interesting to them. Emily's favorite Montessori material is the Stamp Game because it presents large numbers in a easy to understand, concrete way.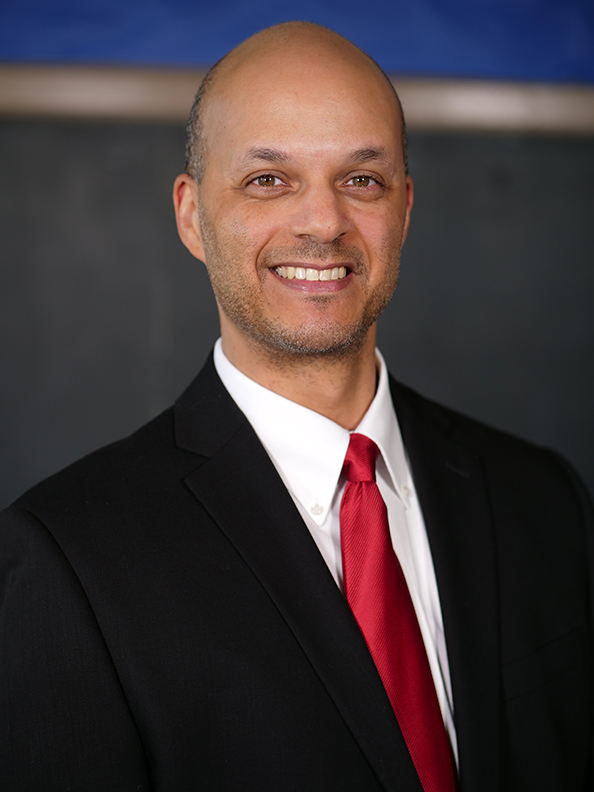 QUINTON JEFFERSON – 7TH/8TH GRADE TEACHER
Mr. Quinton Jefferson earned his Master's in Education from Xavier University and has taught in the Catholic school systems since 2007. He enjoys incorporating real world examples into his classroom instruction.
Mr. Jefferson enjoys traveling, reading, and nature. He has visited a number of countries and learning how other people live. His collection of books includes memoirs, science fiction, and a variety of other texts. Mr. Jefferson appreciates all seasons but probably likes the springtime the best. "I like watching new life. Everything is so green, and the birds are busy and chirping all day."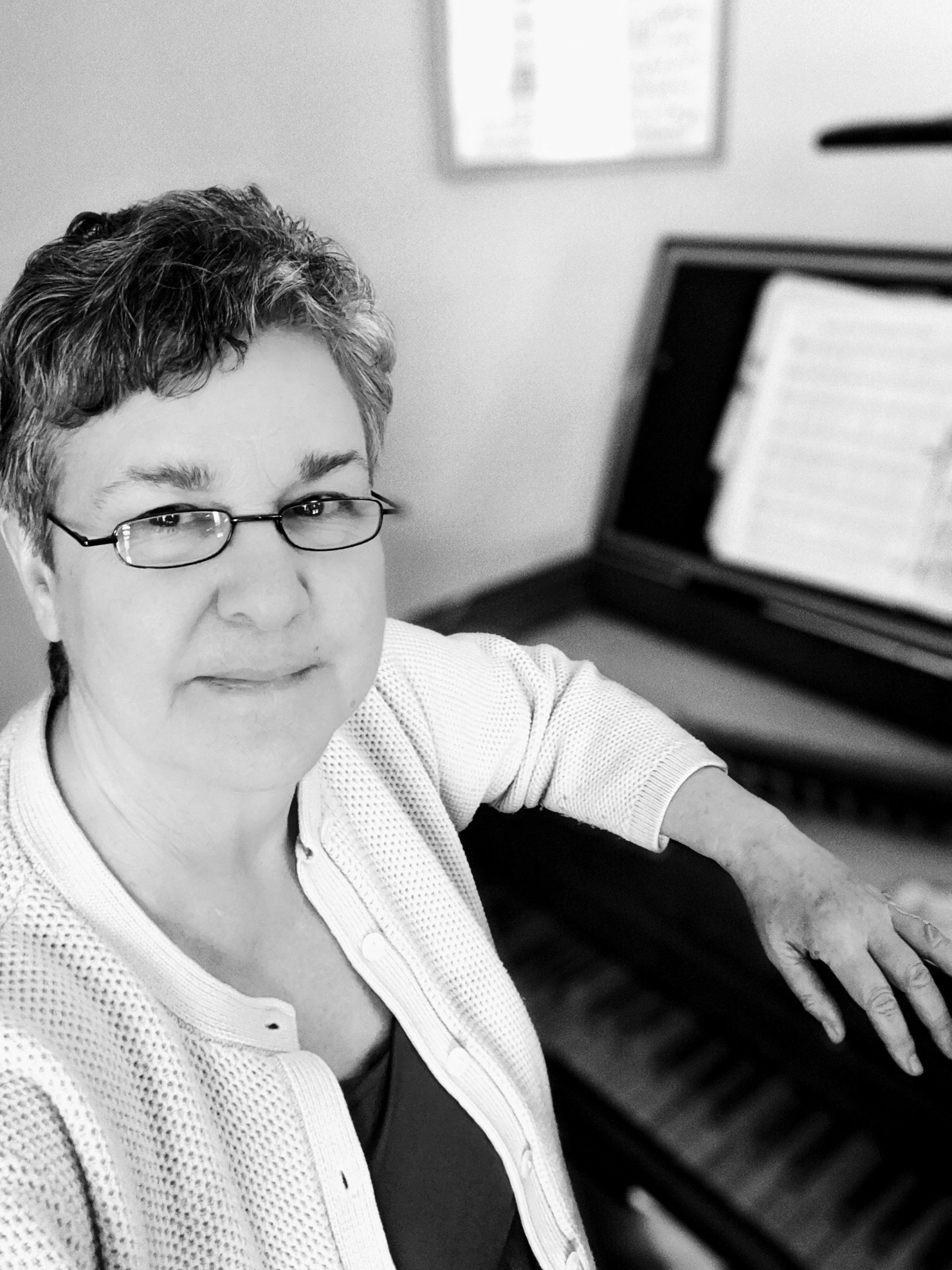 REBECCA SCHAFFER WELLS – CHOIR & GENERAL MUSIC TEACHER
Rebecca Cecilia Wells- has served as a music performer, minister, and educator for over 25 years. She enjoyed beginning to sing in choirs in grade school and has remained a chorister ever since. Inspired by her parents, both degreed organists and well-known church musicians, Rebecca returned to church music from a career in Jazz/Commercial and a Masters degree in clarinet performance in 2014. She is excited to bring these world experiences to our students through music, languages, and an open perspective inclusive of all people, under God, to our students. "What keeps me enthused is that moment when we teachers see "the lights go on" – when a student comprehends a world-truth which was right in front of him or her and they finally grasp it!"
Mrs. Wells has worked with Dave Brubeck, Sadao Watanabe, Peter Cetera (of "Chicago"), and Frankie Valli; the Kentucky Symphony Orchestra (favorite memory is playing the sax solo on The Wizard of Oz when the tin-man was revived and wished, "If I only had a heart…"), the Blue Ash-Montgomery Symphony Orchestra (under the wonderful baton of Maestro Michael Chertock, also keyboardist for Cincinnati Symphony Orchestra and former classmate at CCM). She has served as Music Minister with Bobby Fisher and ensemble onstage at Music Hall for "Answer the Call" Men's Fellowship Conference and at major events at the National Pastoral Musicians' national conventions. Rebecca's first love in playing music is the choral, orchestral, and organ music of Johann SEBASTIAN Bach, but as a pro, she loves music of all styles. "It is MOST wonderful when people ask me to help them choose music which is most appropriate to the Readings, Antiphons, and direction of the Mass."
Rebecca loves being available for her husband, Devon, and their twin daughters (recently graduated from undergrad and serving as Catholic Missionaries in the USA), and helping him to maintain their beautiful, simple home in northern Kentucky, with their family German Shepherd, Dixie (90+ years in dog-years!).
Rebecca includes her middle name for 2 reasons: she was given the middle name at birth by her parents for the patron saint of music, and, "Rebecca Wells" is a REALLY common name!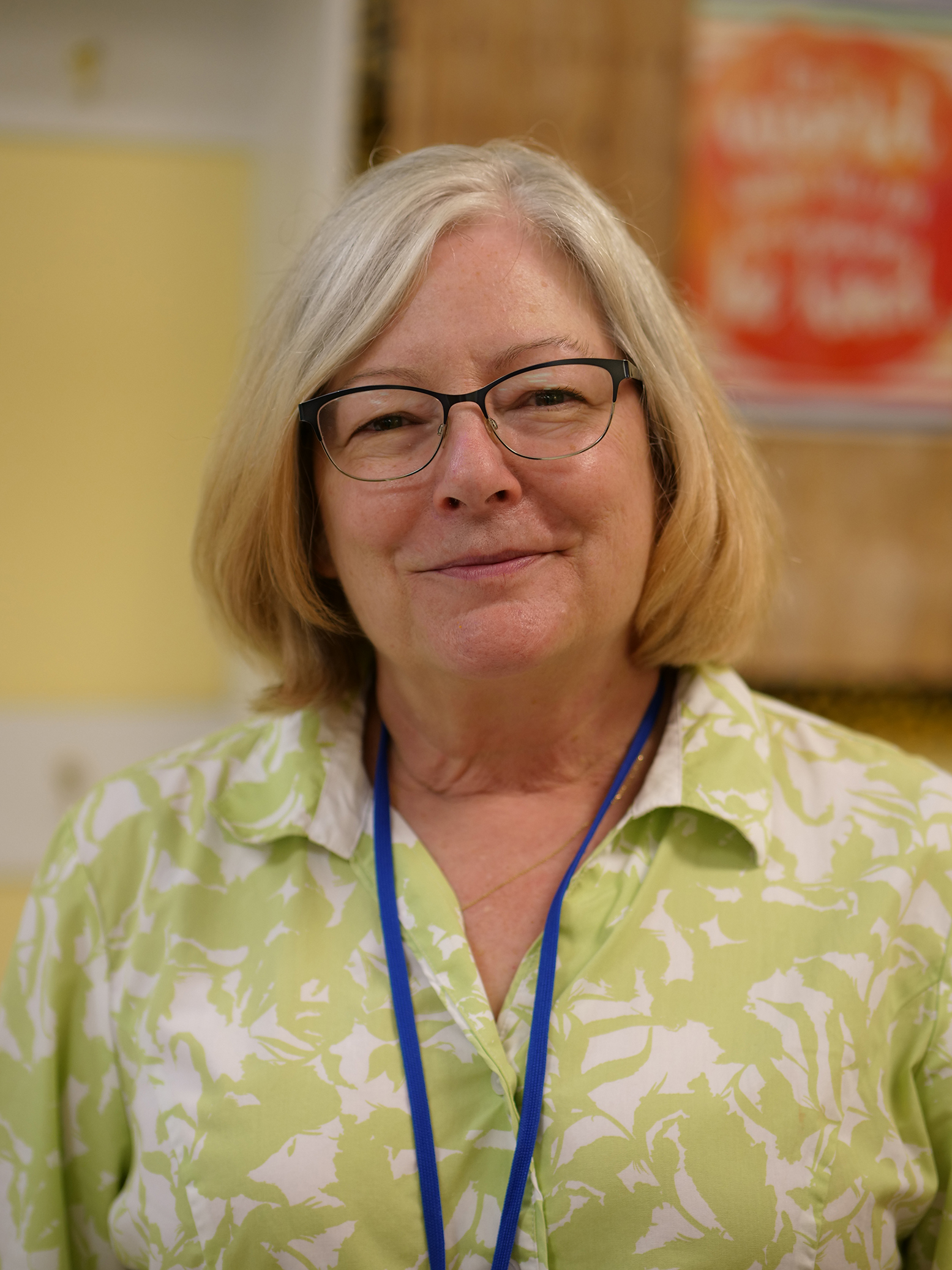 MARILYN BIRMINGHAM – INSTRUCTOR ASSISTANT/PRE-PRIMARY