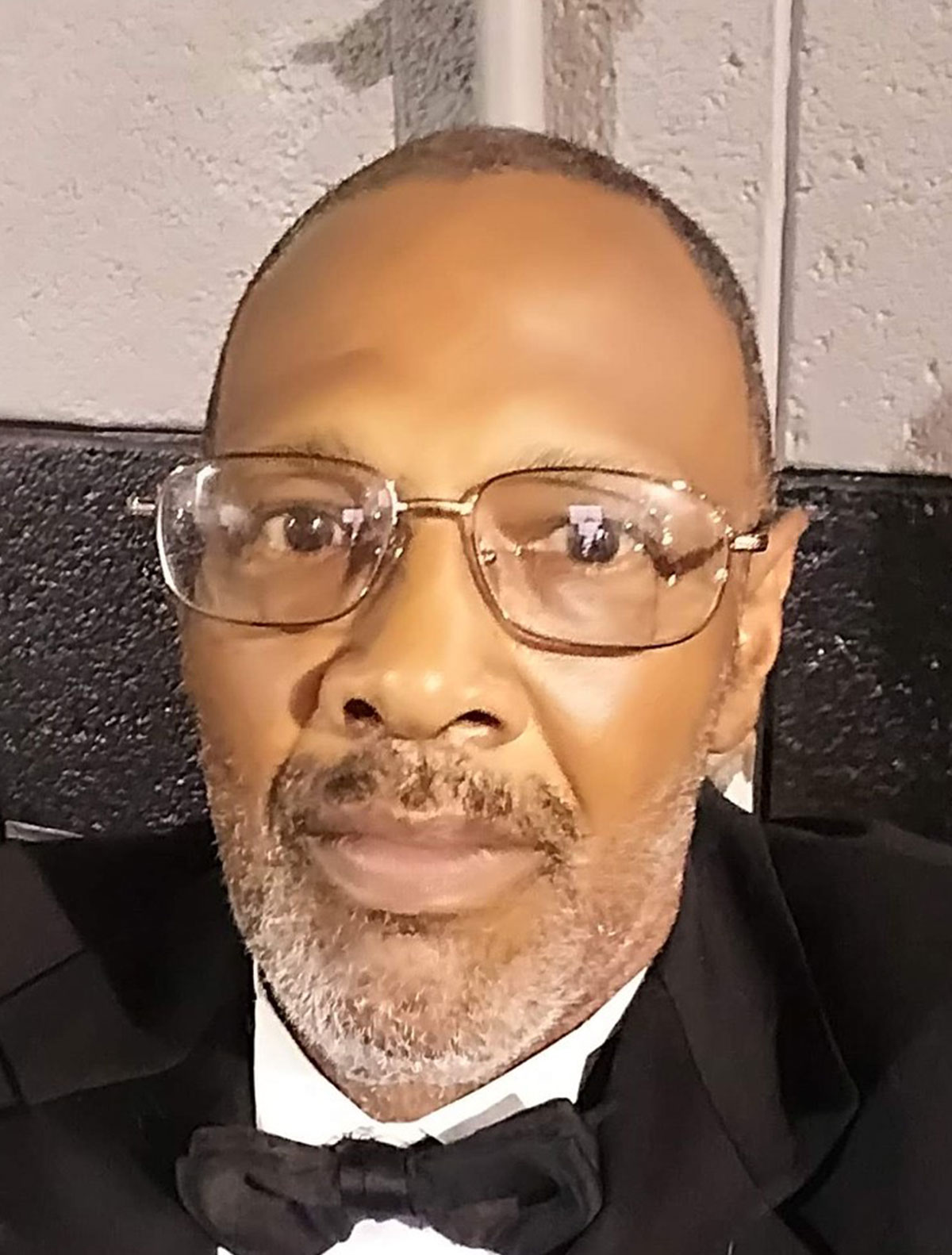 Mr. Tony Barkley, Principal
A graduate from Miami of Ohio and Xavier University. 27 years music director at Sands Montessori. 25 year member of the May Festival chorus and cantor/singer at St. Xavier church.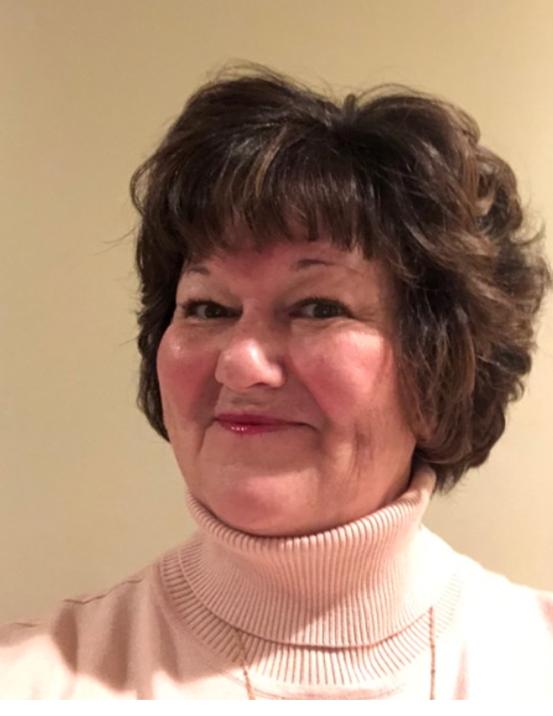 Mrs. Karen Middendorf, Administrative Assistant
My name is Karen Middendorf and I am the Administrative Assistant at Prince of Peace School.  I am a graduate of Eastern Kentucky University and spent most of my career in the Early Childhood and Montessori environment.  I have been a teacher, Director, District Manager and a Trainer for the state of Kentucky.  I come to Prince of Peace with over 32 years of experience with children and families.  I have been married to my husband, Dave, for 37 years and we have three grown children.  I am a grandmother of one, so far!  I enjoy decorating, reading, traveling and my favorite pastime is visiting the beach. I look forward to working with all of the families at Prince of Peace School and watching the children develop a love of learning.
kmiddendorf@popcov.com  (email address)
Ms. Devon Schoumacher, Pre-Primary-A
My name is Devon Schoumacher.  I am one of the Pre-Primary lead teachers.  I received a bachelor's degree in Elementary Education from Midway College, where I played both soccer and basketball.  Upon earning my degree, I found Prince of Peace and have made it my home for 19 years now.  I have taught traditional 3rd grade and a 3rd/4th split before finding my true calling in the kindergarten classroom.  I taught kindergarten until Prince of Peace phased out traditional and was turning the corner to becoming a full Montessori school.  I then received my Master's degree in Montessori 3-6 from Xavier University.  I opened the 3-6 yrs Montessori classroom in 2011. I really enjoy seeing a child's progression through the 3 year cycle.
I have three children that come to school with me every day. Kendall is in 8th grade, Addyson is in 5th, and Charlie is in 1st.  They keep me busy.   I enjoy spending time with family and friends.  I also enjoy fitness as I work out and still play indoor soccer.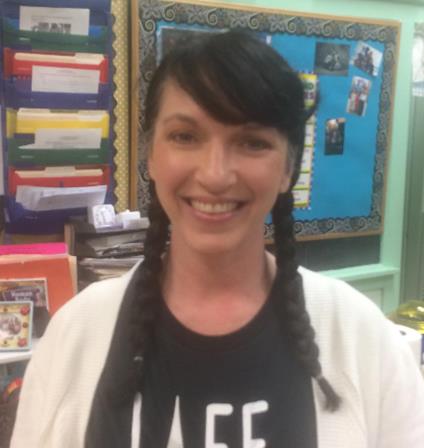 Mrs. Jennifer Smith, Pre-Primary-A
I am the Pre-Primary-A assistant.  I started working at Prince of Peace in 2014,  but my family and I have been involved with POP since 2006 when my oldest son entered kindergarten.  My husband and I have three wonderful boys: Aiden, Tyler, and Peter.  I love the outdoors and photography.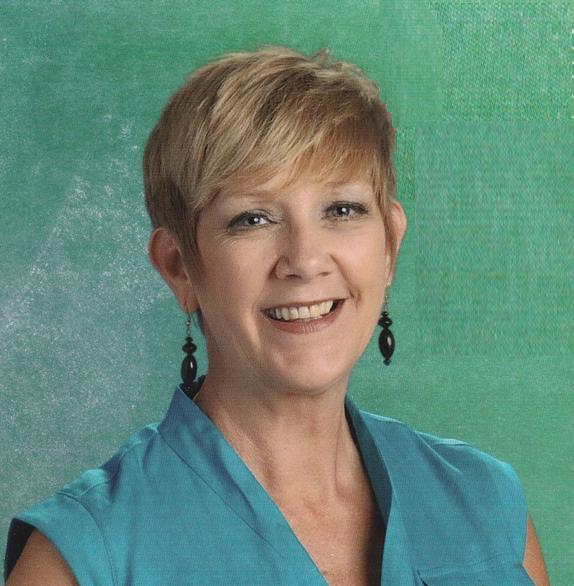 Ms. Diana Daniels, Pre-Primary-B
I am so happy to be teaching at Prince of Peace Montessori!  After 27+ years of working in  Montessori classrooms in Greater Cincinnati and Northern KY, I'm now in my hometown community of Covington!   I'm happy to serve the children in Covington and look forward to contributing to the healthy growth and development of the 3-6 year olds in the Pre-Primary-Kindergarten rooms.
I hope to provide a great foundation for the children with one of the most important things at this level, being a love of learning. Also important and equally joyful is to provide a safe nurturing and happy space where the children can be creative, inspired, and achieve at their highest interests and levels.
I am a mother of two grown children, Annie and Ben, who were Montessori preschool –Kinder graduates, and am the daughter of a Montessori Teacher, Mrs. Sue Groneck.  I also have a Son-in-Law, Evan, and 2 beautiful and smart Grandchildren, Graham and Lucy!  In addition, I have siblings of mine also in the Education field.  I feel like I'm home at Prince of Peace Montessori!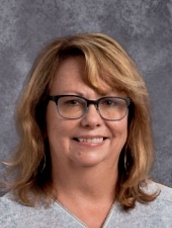 Mrs. Amy Hamant, Pre-Primary-B
Hello, my name is Amy Hamant and I am the assistant teacher for the Pre-Primary-B class.  I also run the Full-Day Program for the 3-5 year old children who stay until 2:45.  Prior to Prince of Peace, I worked for 11 years at Country Hills Montessori teaching the 3 to 4 year olds.  Through Country Hills I attained not only hands on training and knowledge about the Montessori method, works, and philosophies, but also was able to attend several classes and workshops on these subjects.  Although my degree is in Social work, I have always been involved in the Education field.  Before Country Hills, my sister and I ran and taught at our preschool in Ludlow, KY for many years.
I live with my husband Scott, son Noah and dog Al in Fort Thomas.  In our spare time we enjoy hiking in the area's wonderful parks and biking the trails.  I also enjoy going to the art museums and galleries our city has to offer and creating my own arts/crafts too.  I love to read and belong to two book clubs.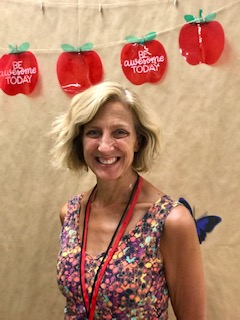 Becky Monahan, MI-A
I am very blessed to be a part of such a loving and caring community here at Prince of Peace.  I truly believe that the education of children is where I belong.  Montessori education aligns with my personal principals of peace education.  I am Orton-Gillingham certified also and look forward to aiding children who struggle with reading.  Personally, I enjoy being active outdoors hiking, swimming, and horseback riding.  My husband Jim and I have 2 grown children, Sean and Megan.
Ana Summe, MI-B
Hi!  My name is Ana Summe, and I am one of the lead teachers in MI-B (6-9 year olds) classroom here at Prince of Peace. I am a lifelong Covington resident, and a mom of two amazing children. I earned my Master's degree in Education and Montessori credentials through Xavier University, and have been teaching in a Montessori environment for the past 10 years.  I love being outdoors- backpacking, hiking, gardening, and rock climbing, and we incorporate nature into our learning at school as much as possible. Our class does monthly hiking field trips in local areas, and the children learn about the plants and animals that are native to Kentucky (as well as invasive species!). Peace Education is an important component in our classroom, and students are engaged in learning about the Catholic faith in daily religion lessons, as well as integrated peace activities such as conflict resolution and mindfulness practices. It is such an honor to be with my students each day, and to have the opportunity to meet each child's specific learning style as a Montessori teacher!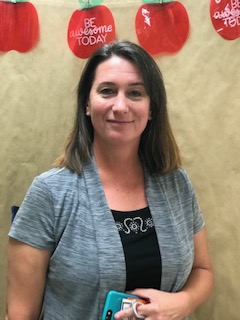 Robin Wehrley, MI-B
Hi! I am the assistant to Ana Summe in M1B. This is my third year at Prince of Peace.  I graduated from Thomas More College with a degree in Biology. After several years working in the medical field I quit when my youngest was born and started an in-home daycare which I continued for 16 years.  When I decided to get back into the "outside of the home" workforce I got hired here at Prince of Peace. My philosophy in parenting and teaching has always been 'see one, do one, teach one' and that falls perfectly in line with the Montessori method of educating.  I plan to continue my education in Montessori education in the near future.
In my free time I enjoy spending time with my family, children, and being outdoors hiking with my two dogs.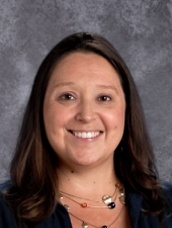 Mrs. Angela Fehr, MII-A
I am Angela Fehr. I teach the Montessori, ages 9-12 class at Prince of Peace School. I have been teaching at Prince of Peace for 15 years. I have a bachelor's degree in Anthropology and a master's degree in Montessori and Early Childhood Education. I was a Peace Corp volunteer in Kazakhstan from 1998-2000 and had the pleasure of teaching Russian and Kazakh children and occasionally adults, spoken English. It was while I was in the Peace Corp that I fell in love with teaching. I love to read, talk about movies, and learn about other cultures. I have two daughters, Chloe, who is 7 years old and Sydney, who is 3 years old.  They are the joy of my life.  I feel blessed to be at Prince of Peace with such a wonderful staff and creative children. My philosophy in teaching is trying to make learning fun for children so that they can enjoy the learning process and want to come to school to learn even more each day. Maria Montessori said we should "spark the imagination of the child" and foster their curiosity to learn about themselves and "their place in the universe."
Mrs. Angela Fehr's website:  https://fehrlearning.weebly.com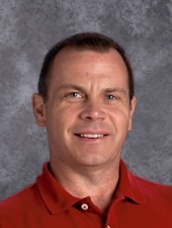 Mr. Chad Mertes, MII-B
I am Chad Mertes and I currently teach reading, writing, grammar, science, anatomy and botany in the M II B classroom.  I received my Bachelor's degree from the University system of Georgia and a Master's degree from Xavier in Montessori education in both 6-9 and 9-12 age groups.  I also received a paramedic's license while enlisted in the U.S. Army. I have a wonderful son who attends Prince of Peace, and he is by far the greatest joy in my life. I enjoy traveling and have been fortunate to see all 48 continental states as well as Germany, France, Switzerland, Mexico, Canada, Jamaica, the Bahamas and many other Caribbean islands.  I also love to read and spend time with my son. I am very happy to be here at Prince of Peace and look forward to the year ahead.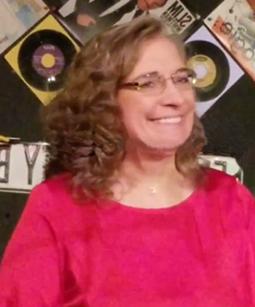 Miss Cathy Cool, MII A & B
Hi, I'm Cathy Cool.  I joined the Prince of Peace team in November 2019.  I am the Instructional Assistant for MII A & B.  I assist Mrs. Angela Fehr and Mr. Chad Mertes.  I will work with students individually, in small groups, or the entire class.  I am a retired teacher from Kenton County School system.  I have been a regular classroom teacher, a technology resource teacher, a math specialist, and I have a Master's degree in Elementary Education, as well as National Certification.  I am thrilled to be working with the talented and caring staff of Prince of Peace, as well as the exceptional students I have met.  In my free time, I play in a country music band, tune pianos, and enjoy painting and drawing.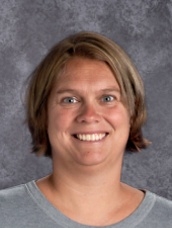 Mrs. Theresa Nixon, MIII
Hi! I am Theresa Nixon, the Junior High teacher.  I received my Bachelor's Degree in Montessori ages 6-9 from Xavier University where I also swam on the swim team. I received my Master's Degree from Xavier University in Montessori ages 9-12. I started teaching at Prince of Peace in the Montessori II classroom in 2003. I moved up with some of the students to the Montessori III classroom after I received my training in junior high Montessori at CMSTEP at Clark Montessori.
When I am not at Prince of Peace, I enjoy spending time with my husband and my twins. I also enjoy spending time with friends, reading, and traveling.
Mrs. Anna Beth Wynn, Music
Welcome to music! I am Anna Beth Wynn, music teacher at Prince of Peace for eight years. I am very passionate about music and love teaching the children new praise and worship songs, patriotic songs, and how to read music so they can play tunes on their recorders and tone chimes. The highlight of teaching music at Prince of Peace is the Christmas play which involves all the students in our school.
I started my music education degree at Cincinnati Christian University as soon as I graduated from high school. I finished my degree at Northern Kentucky University after I raised my three sons. In addition to teaching at Prince of Peace, I also teach music at St. Therese and St. Anthony.  I lead worship for children at Lakeside Christian Church. When I'm not teaching music you can find me playing with my granddaughter or boating at Lake Cumberland.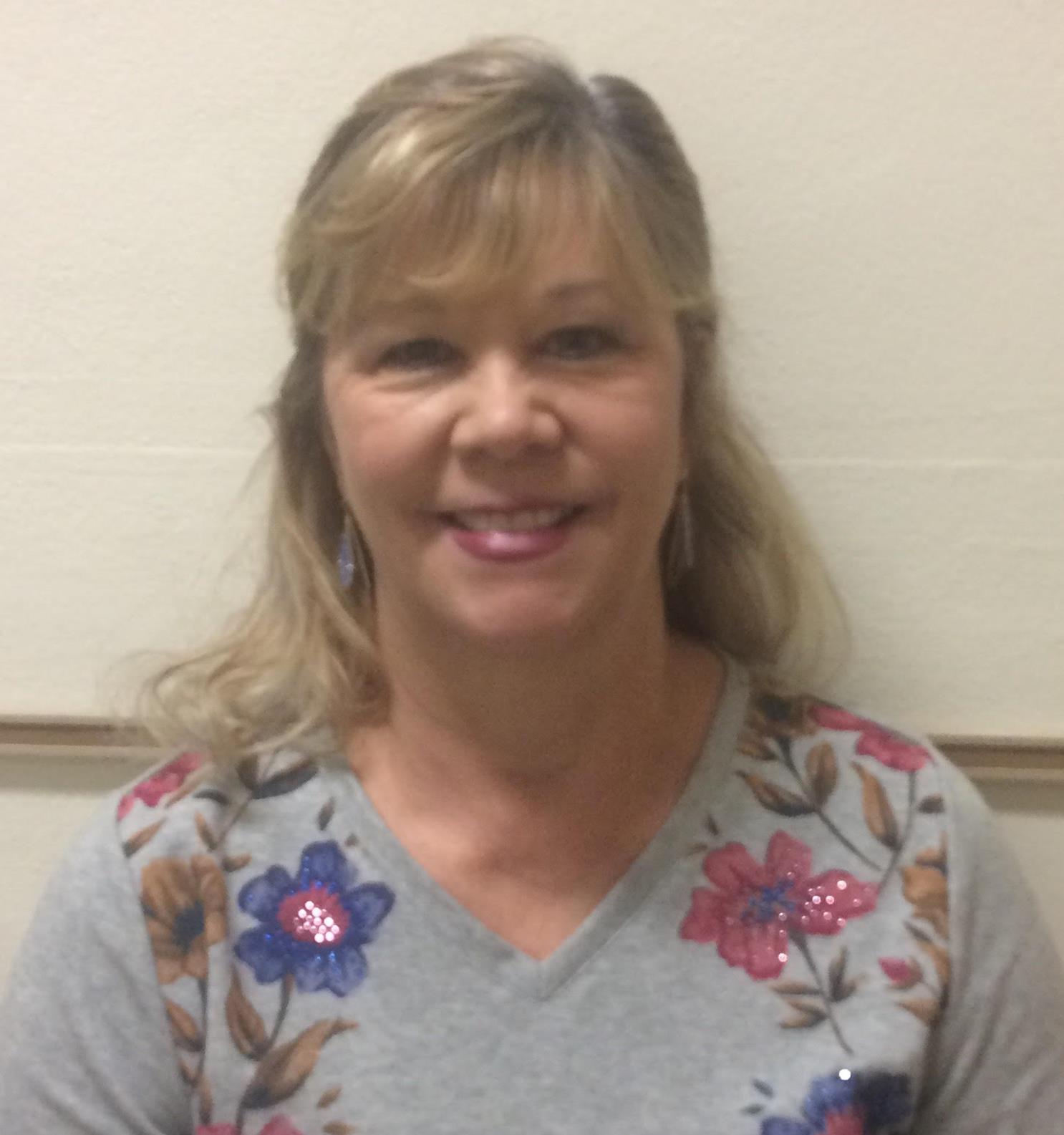 Donna Moreland, School Counselor
I have worked at Catholic Charities for the past twenty years and have provided school counseling services at Prince of Peace for the past twelve years, and at St. Agnes for twenty years.   I see students for any type of mental health concern related to behavior, educational struggles, social skill needs, emotional issues, family and adjustment issues, etc.  I received my Masters Degree in Social Work from the University of Kentucky and my Bachelor Degree in Psychology from NKU.  In addition, I have an Associate Degree in Executive Secretarial Studies from Southern Ohio College.  I have worked in the Social Service field for 22 years and enjoy helping children increase their life satisfaction and learn to cope with difficult feelings.  I am the mother of two children: Kyla who is a college junior, and Brady who is in the eleventh grade.  I enjoy spending time with them biking, travelling, going to festivals & fairs, chasing adventures, and playing with our dogs Sophie and Little Red.
Jody Klaiss, Title I Reading
I'm so happy to be at Prince of Peace!  I have experienced a great variety of teaching positions since 2001.  My expertise is working with struggling learners and I love using the Orton-Gillingham approach when teaching Reading.  Mount Saint Joseph is where I received my Master's Degree in Education.  I also studied Art at Bellarmine University and teach painting classes at Baker Hunt.  Additionally, I run a small interior decorating business, love camping with my family and traveling to National Parks.  I have three children in Catholic school and a wonderful husband of 18 years, who is also thrilled for me to be here!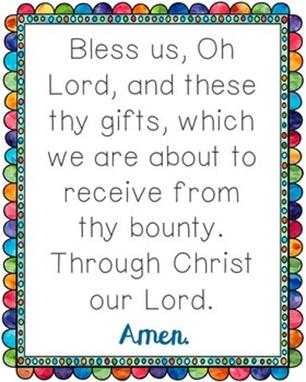 Debbie Bartlett, Food Services and After-Care
I am so lucky to be a part of the Prince of Peace family! I have been feeding the children here for 10 years now and have loved every year I have been here. In my past jobs I was a T.A.N.K. bus driver and when my youngest daughter was born I became a stay at home mom.  When she entered school, I came back to the work force.  When I am not working I enjoy spending time with my husband and girls doing yard sales or just playing board games at home. I will always be here for the children!