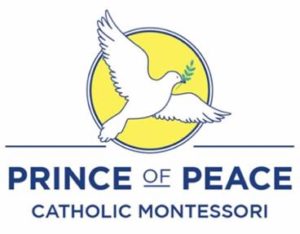 Prince of Peace Parents ,
We hope that you and your families are enjoying summer break. We are reaching out to provide you with a brief update from the Prince of Peace COVID-19 Task Force.
Our mission is to advise the Prince of Peace/St. Johns Church Pastoral Staff & Administration on the practices and guidelines for COVID-19, while remaining focused on our moral and spiritual obligations to our children. Our goal continues to be safety first, with full-time on-site learning, and to promote the spiritual, academic, and personal growth of each child by embracing the Gospel values of Jesus Christ.
We have been hard at work to ensure that our children will return to school safely, within the guidelines provided by our federal, state, local, and diocesan leadership. Last week, Kentucky released the latest guidance and expectations with input from the Kentucky Department of Education, the Governor's Office, the Kentucky Education Continuation Task Force, and the Kentucky Department for Public Health. Our team has been reviewing and updating the Prince of Peace protocols and procedures using these interim expectations and best practices. Each item within this document is being taken into consideration as they have been explained to us.
If you would like to review the guidelines and expectations that model our advisement, these are publicly available using the following links:
● Center for Disease Control – Activities and Initiatives Supporting the COVID-19
Response and the President's Plan for Opening America Up Again
○ https://www.cdc.gov/coronavirus/2019-ncov/downloads/php/CDC-Activities-Initiatives-for-COVID-19-Response.pdf
● Kentucky Department for Public Health – Guidance on Safety Expectations and Best Practices for Kentucky Schools
○ https://education.ky.gov/comm/Documents/Safety%20Expectations_FINAL%20DOC.pdf
Our primary focus continues to be on the evaluation of our campus for physical distancing, development of procedures to take the temperatures of students, and ensuring strict hygiene and cleaning practices within our facilities. With these being our primary focus, we also continue to develop protocols for the Response to Intervention program, cafeteria, recess, gymnasium, and other aspects of our children's school days.
These guidelines and expectations are the framework for the prince of Peace protocols and procedures, and they are ever-changing. As we continue to monitor these updates, we will also continue to update our parents every week. Your input through the parent survey has been greatly appreciated, and our community has been extremely supportive while remaining steadfast in their faith. We ask that you continue to ground yourself in faith and trust in God.  Our victory comes when all families have the opportunity to receive Christ in the Eucharist and our children return to school. Let us offer up our prayers and sacrifices to keep our Prince of Peace/St. Johns Church community faithful and strong.
God Bless,
Prince of Peace Catholic Montessori COVID-19 Task Force
Fr. Michael Greer, Pastor
Mr. Tony Barkley, Principal
Mrs. Karen Middendorf, Administrative Assistant
Click here to view school newsletters "The Thursday Times"
06.29.2020 The Principal's Desk
06.17.2020 The Principal's Desk