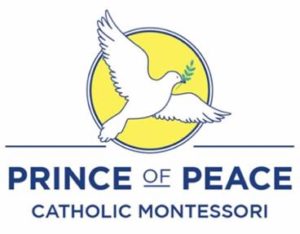 6/29/20
Greetings Prince of Peace Families! Although school is closed for the summer, Mrs. Middendorf and I will be working throughout July. Please call the school office and leave a message or email us and we will respond promptly. I know everyone has a lot of questions as back to school approaches! We will continue to have a lot of information to relay as we approach August 12th.
Parent Association Meeting
We have a Parent Association meeting scheduled for Wed July 15th. At this meeting we will need to elect our new offices for the upcoming school year. If you wish to run for, or nominate a candidate for the PA Officer Positions, please let Karen or me know prior to the meeting. We will hold a vote at this time. I would like as much participation at this meeting as possible. We will also need to review and discuss plans for student needs and priorities for the upcoming year. Please feel free to bring refreshments to share!
Faculty and Staff Updates
I have continued to interview for faculty and staff positions. I have met with some outstanding individuals and highly qualified Montessori candidates that I know will do a great job of leading your children in their learning. It is my hope to extend offers within the next couple of weeks and have remaining open positions filled with plenty of time to have ALL the rooms prepared and ready!
Also, if you have not seen them yet, Ms. Liz St. Onge has been producing and sending out some excellent video content about Montessori education. To get to Liz's U Tube Channel: www.youtube.com/channel/UCnToa_Q6RoBu2d9JfdhpyiQ?view_as=suscriber    Thanks Liz for taking initiative to do this! I have been enjoying the lessons and hope you have also! As our new instructors come onboard, they will present videos of their work. It will give you a taste of what's to come.  We are truly blessed! Our new music teacher suggested this for our school song, are open to suggestions from you also.           https://www.youtube.com/watch?v=rxTbKtTMAcw
School Supplies
Ms. Middendorf will be distributing school supply list in the next couple of weeks. This list will not be much different than last year. However, due to covid-19 related issues, you will see changes such as hand sanitizer, gloves and or/face mask, etc. This year ACUE schools have received, through the United Way, sanitizing kits and we are extremely appreciative. This year if you want to order through Amazon Smile to help bring additional funds to the school (and save yourself a trip to the store), you may do so and have the supplies delivered directly to Prince of Peace. Just make sure you include your name somewhere on the order!
Immunizations
If you've not sent in updated and current immunization forms for your children, please try to send those to Mrs. Middendorf as soon as possible. You can drop them off in the locked mailbox on the porch at school or email them to her. Emails were mailed concerning immunizations a few weeks back.
Parent Meeting
We have our parent meeting for Monday Aug 10th2020. You will be able to "shop for gently used uniform pieces prior to the start of the meeting. If you have any uniform pieces to donate, please reach out to Courtney Maxfield. She has graciously agreed to head up our uniform exchange program this year.
Tuition
If you have not already done so, please log onto FACTS and apply for tuition assistance. The FACTS hotline can assist with any questions. I urge all families to do this. This is our first year using FACTS for Tuition assistance. It should take 7-10 days to get information back from FACTS about any financial aid for which you are eligible. If you have any questions please let Karen or me know and we will help!
Picnic
I hope you have your calendar reserved for the School/Parish Picnic on Aug 9th. This will occur at the DeVou Park Shelter house.  The event will occur from 1-6pm. Please bring a covered dish and a CD of music (or even better an instrument). The Church will supply everything else.
New Families
Welcome aboard! I want to extend gratitude to all the families who have referred new families and students to Prince of Peace. We have been busy providing tours. We will continue throughout the summer. Currently we are enrolling more students.
Prayer List
I know this Pandemic has created some unfortunate situations for many of our families, financially, medically and otherwise. Please let me know if there is anything I can do. I would like to start a prayer list for our families. If you or anybody you know could benefit from being added to the list, please call or email me. I want to see our families and students happy, healthy and safe with basic needs met.
In Peace,
Mr. Tony Barkley, Principal
Prince of Peace Catholic Montessori
"Peace is what every human being is craving for, and it can be brought about by humanity through the child." -Maria Montessori
Click here to view school newsletters "The Thursday Times"
06.17.2020 The Principal's Desk